Virescent Renewable Energy Trust (VRET) raised INR 650 crore of Listed Rated Secured Non-Convertible Debentures (NCDs / Bonds) via private placement. This is the largest single series domestic bond issuance of INR 500 crore in a 10-year tenor (average maturity ~ 7.72 years), by a Renewable Energy Company. Balance INR 150 crore in 7-year 4-month tenor (average maturity ~ 6.24 years). The Bonds are rated AAA by CRISIL & India Ratings. Mavuca Capital acted as sole advisors to VRET's INR 650 crorebond transaction. The deal was concluded in record time and Mavuca facilitated at all stages of issuance process.
Brief Background of Virescent Renewable Energy Trust 
VRET, constituted on January 28, 2021, is an infrastructure investment trust (InvIT) registered under SEBI's Infrastructure Investment Trusts Regulations. The Issuer owns and manages renewable energy assets in India. Currently, VRET owns & manages a portfolio of 13 operational solar projects across 7 states in India, with an aggregate capacity of 449.8 MW DC/ 375 MW AC. It is looking to aggressively scale up its portfolio from the existing 450MW (peak) of operational solar projects.
---
INR 285 million working capital limits for a company in the manufacturing of electricals and transmission materials. This deal was executed in December 2021
Brief Background of the Company and Group
Confidential
---
US$ 3 mn term loan for an African JV by an Indian manufacturer of animal healthcare products. This deal was executed in December 2021.
Brief Background of the Company and Group
Confidential
---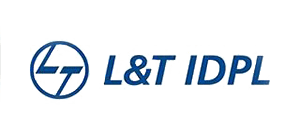 ₹300 million NCD buy-back transaction for holding company of infra projects. This deal was executed in November 2021
Brief Background of L&T IDPL
L&T Infrastructure Development Projects Limited (L&T IDPL) is a pioneer of the Public-Private-Partnership (PPP) model of development in India, which involves the development of infrastructure projects by private sector players in partnership with the Central and State Governments.
---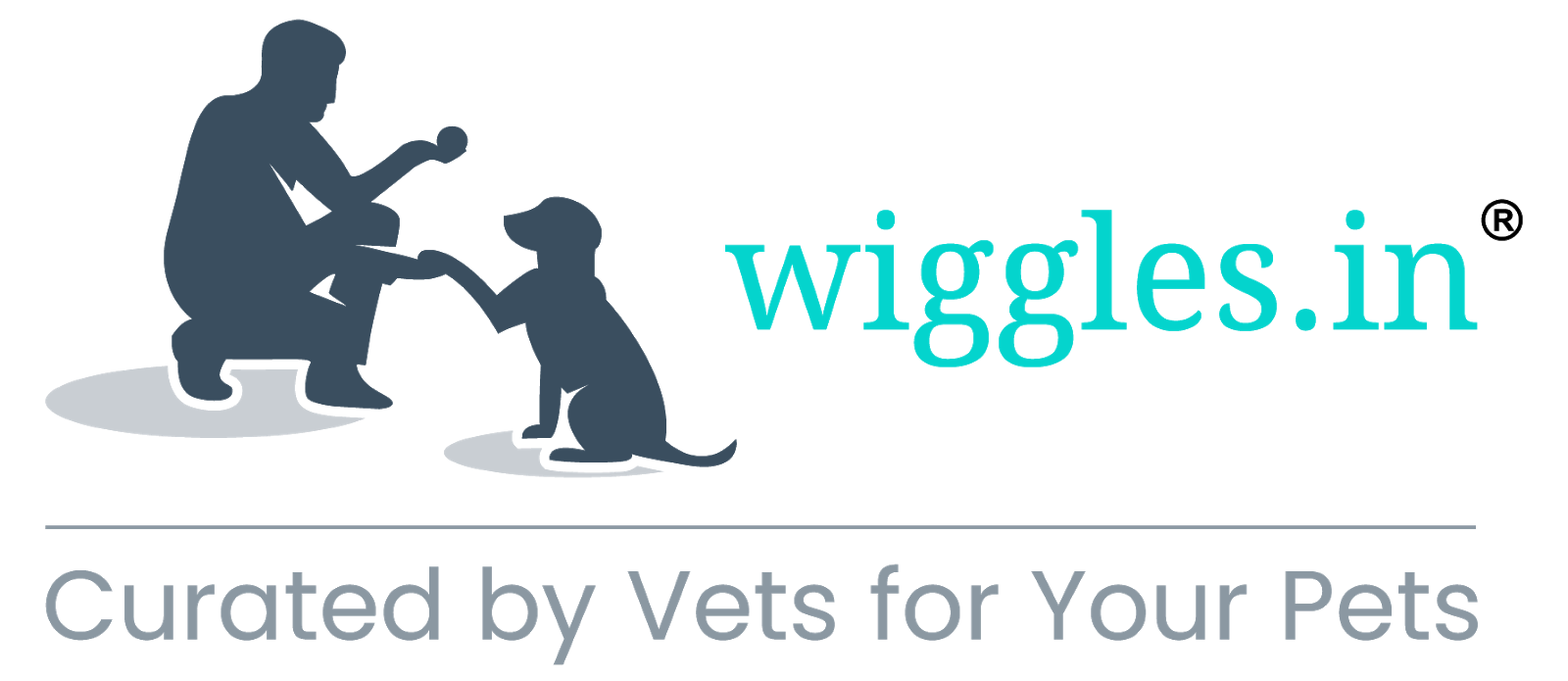 Fresh equity investment from a leading institutional VC fund which also lead the fund raising round.
 Brief Background of Wiggles (Sixth Sense Retail Pvt.Ltd.)
The company provides pet-focused products and services. Its products have a pan-India presence through distributors and e-commerce partnerships. The company has successfully launched various products catering to the well-being and food needs of pets. Its on-call veterinary and grooming services are available at three Indian metropolis presently.
---
Fresh equity funding from HNI angel investors for the company's Pre-Series A round
 Brief Background of LoanKuber (Sociallending Technologies Pvt.Ltd.)
The company has built a disruptive Institutional Mortgage Platform focussed on Micro-SMEs leveraging proprietary technology for acquisition/underwriting and risk management to build mortgage portfolios for institutional lenders.
---
₹750 million Supply Chain Financing Program (from NBFCs) for distributors & exclusive dealers of kitchen-ware to home appliances company
Brief Background of the Company and Group
Confidential
---

₹250 million term loan for ARC with rating of AA-. The deal was executed in March 2021.
Brief Background of the JM Financial Asset Reconstruction Company
JM Financial Asset Reconstruction Company Limited (the Company) is the asset reconstruction business of the JM Financial Group. The company's focus lies in the acquisition of non-performing /distressed assets from banks and other financial institutions. Over the years, it has successfully acquired and restructured a wide variety of NPAs across sectors and geographies. Its business strategy is a mix of both single credits as well as portfolios.
---
₹200 million term loan for a 2-year old affordable housing finance company. The deal was executed in January 2021
Brief Background of the Adani Housing
Adani Housing Finance Pvt Ltd is the Housing Finance arm of Adani Group incorporated in the month of Sept, 2017, The company aims to take a pioneering role in furthering the national objective of housing for all coupled with its objective of nation building by providing customized financing solutions to the customers in the affordable housing segment.
---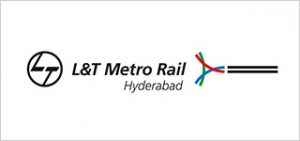 INR 4.66 billion, 10-year amortizing, secured term loan raised for L&T Metro Rail (Hyderabad) Ltd ("LTMetro"). This floating rate MCLR linked term loan had a principal moratorium of 12 months. The purpose for this borrowing to part-fund cost overrun duly approved by the lead bank. This transaction was executed in February 2020.
 Brief background of LTMetro:
This wholly-owned subsidiary of L&T Ltd. is a special-purpose vehicle (SPV) incorporated to undertake the implementation of the Hyderabad Metro Rail Project. This Project's scope was to construct three elevated corridors covering a total distance of 71.16 kms under the Concession Agreement signed, in Sept-2010, between the Government of Andhra Pradesh and LTMetro, having a Concession Term of 35 years. The Project is developed on Design, Build, Finance, Operate, and Transfer (DBFOT) basis.
---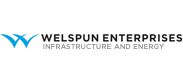 INR 900 million, mix of fund based and non-fund based working capital facilities sanctioned to Welspun Enterprises Limited (WEL) for augmenting its working capital limits in the form of a consortium arrangement. This deal was executed in February 2020.
Brief Background of Welspun Enterprises Limited:
Welspun Enterprises Limited (WEL) is a part of the US$ 2.3 billion Welspun Group. Operating primarily in the infrastructure space, WEL is focused on Hybrid Annuity Model (HAM) projects as a developer focusing on roads and highways, water and oil and gas. WEL has a portfolio of of six HAM projects covering over 200 kilometers and over Rs.70 Billion.
---
Term loan of INR 250 million sanctioned to a recently set up NBFC with a focus on rural and retail financing. The purpose of the loan was for on-lending to priority sector . Despite the tight lending environment in general, and to NBFCs in particular, through its differentiated approach and tight relationship with the lending community, Mavuca managed to facilitate the entire process from initial sanctions till final drawdown in a short period from a leading private sector commercial bank. The deal was executed in February 2020.
Background of Company and Group:
The NBFC, which began its operations in FY 2018, is promoted by one of India's leading conglomerate. The NBFC, primarily focusses on rural/retail finance (business loans, farm sector finance, commercial vehicle loans and supply chain finance) and corporate finance. With sound credit appraisal and risk management processes and a conservative ALM policy, the AA rated NBFC has attained an AUM of INR 9.5 billion (as of Dec 31, 2019).
---
INR 1980 million raised in the form of 6 month bridge loan for a private enterprise primarily owning industrial plot on the outskirts of Mumbai,. The funds were required to pay the local state and town bodies for change of use of land to commercial and residential as pre-condition to imminent land-asset transfer to an international fund. The bridge loan to be repaid from the sale proceeds. Mavuca delivered necessary sanctions and funds disbursed in shortest possible timeframe, within 20 days. The deal was executed in October 2019
Background of Company and Group:
Confidential
---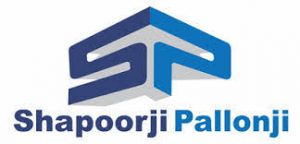 INR 1,100 million raised for Shapoorji Pallonji & Company Private Limited (SPCPL) in the form of partially secured 3-year term loan. The funds were utilised for augmenting working capital and general corporate purposes. Mavuca's efforts ensured in smooth and quick turnaround of the transaction. The deal execution and disbursement happened in September 2019.
Brief Background of SPCPL:
SSPCPL, the flagship company of the Shapoorji Pallonji Group (SP Group), is a diversified industrial conglomerate comprising of a group of companies held by the Mistry Family. The SP Group is a a global, diversified organisation of 18 major companies delivering end-to-end solutions in 6 business segments, namely Engineering & Construction, Infrastructure, Real Estate, Water, Energy and Financial Services.
---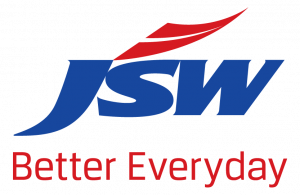 INR 2,500 million raised for JSW Steel Limited in the form of secured 7-year term loan. The funds were used for ongoing capital expenditure of the Company. Mavuca's team uniquely identified a mutual opportunity for borrower and lender and funding transaction was stitched up and disbursed within 45 days. Loan was fully disbursed in September 2019.
Brief Background of JSW Steel:
JSW Steel is the flagship company of the JSW Group and is amongst India's leading integrated steel company, with an installed capacity of 18 million tonnes per annum (MTPA). Established in 1982, JSW Steel is one of the fastest growing companies in India with a footprint in over 140 countries.
---

Personal loan (PL) pool principal amount of INR 588.6 million originated by Fullerton India Credit Company Limited (FICCL) was sold through Direct Assignment route to South India head-quartered private bank. The underlying pool consists of PL given only to salaried borrowers with high CIBIL score. The selected pool had an average seasoning of around 19.0 months and high pre-assignment amortisation of around 32%. The obligor concentration is moderate with the top 10 obligors together accounting for around 1.4% of the pool principal amount. The Pool's balance door-to-door tenor was 53 months and it comprised of 1492 loan contracts spread across 93 cities/towns. Deal execution being June 2019.
Mavuca along with its partners Sattva Consultants were uniquely instrumental in identifying potential buyer of the offered pool. This buyer being highly reputed mid-size bank with rigourous processes.
Brief Background of Fullerton India Credit Company Limited (FICCL):
FICCL is a wholly owned subsidiary of Fullerton Financial Holdings Pte. Ltd., which in turn is a wholly owned subsidiary of Temasek Holdings Pte. Ltd., Singapore. Since its launch in January 2007, the company has successfully established itself across the country's broad financial landscape.
It has a network of over 626 branches, covering 600 towns and 58,000 villages, that serves over 2.8 million customers. FICCL's primary services constitute financing of SME for working capital and growth, loans for commercial vehicles and two-wheelers, home improvement loans, loans against property, personal loans, working capital loans for urban self-employed and loans for rural livelihood advancement, rural housing finance and financing of various rural micro enterprises. FICCL has over 13,000 employees.
---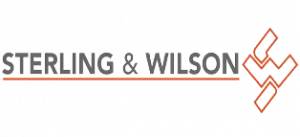 INR 2,000 million raised for Sterling & Wilson Solar Limited (SWSL) in the form of unsecured 6-month short term loan. SWSL has a rapidly growing business for which it was enhancing its working capital limits under the consortium arrangement of the banks. While this exercise was underway and pending completion, there arose an urgent need for short-term debt funds to capture business growth. Through Mavuca's differentiated approach these funds were sanctioned and disbursed in a very short-time frame by a South Indian head quartered commercial bank. Deal was executed and money disbursed in June 2019.
The Borrower was delighted in multiple ways (1) initial discussion to final disbursement cycle was extremely short (2) transaction was closed with critical yet minimalistic documentation.
Brief Background of SWSL:
SWSL is a global pure-play, end-to-end solar engineering, procurement and construction ("EPC") solutions provider, and was the world's largest solar EPC solutions provider in 2018 based on annual installations of utility-scale photovoltaic ("PV") systems of more than five mega-watt peak ("MWp"), according to IHS Markit. It commenced operations in 2011 as the Solar EPC Division of Sterling & Wilson Private Limited (SWPL). This Division was demerged from SWPL with effect from April 1, 2017. Over a span of seven years, this business has became the largest solar EPC solutions provider in each of India, Africa and the Middle East according to IHS Markit in 2018. Currently, it has a presence across 26 countries. Shapoorji Group and Daruvala family are promoters of SWSL. As of December 31, 2018, SWSolar had 183 commissioned and contracted solar power projects with an aggregate capacity of 6,062.83 MWp. In August 2019, SWSL been listed on Indian Stock Exchanges through offer for sale – IPO process.